It is time for a laundry room refresh! Our laundry room is next to our front door, which means… it is also the room where we put all of our mail, junk and miscellaneous things. Poor laundry room. It is time for it to shine again with this DIY wall stamp made from upcycling a foam mat! It is the easiest way to wallpaper.
It is time to get it back to being a tidy and functional laundry room. I also wanted the laundry room to look more appealing, because I am hoping that if it looks appealing, then maybe I would be more encouraged to do laundry?
…Maybe?! (I know, I know…wishful thinking!)
My favorite thing about this laundry room makeover was… *drum roll, please…*
THE WALLPAPER!!
How did I do this? I upcycled an old foam mat and made this wall stamp! It is very easy to DIY and do. I also saved SO MUCH MONEY AND TIME by making my own DIY wallpaper!
Why did I do this? I did not have to use any wallpaper paste or get stressed about aligning the wallpaper sheets/rolls on the wall. So I upcycled a foam mat from the kids playroom to make my own wallpaper stamp!
DIY Wallpaper Wall Stamp
This cost me $0 to make. SAY WHAT?!
Yep! All of this cost $0.
I did this makeover during Quarantine 2020, so I used whatever I had in my house. Which was actually a fun challenge! My husband was happy that I didn't spend a dime. LOL.
Wall Stamp Materials
Cardboard
Kids Foam Play Mat (a sponge could work too!)
Craft Glue
Paint
Foam Paint Brush
Scrap Paper (optional)
Step 1: Cut Your Foam Mat or Sponge!
I cut 3 small rectangles (10 cm x 1 cm) from the kids foam mat and then added craft glue on the "bumpy" side of the play mat. You want to make sure you add paint on the "smooth" side of the play mat.
Step 2: Glue it on Cardboard!
Place your glue on the "bumpy" side of the foam mat and attach it to the cardboard piece. Wait for it to dry, before using it! (I know, you are tempted to test it out right away, but patience is key, right?)
Step 3: Test It Out on Paper!
This step is optional, but I highly recommend it!
Once the glue is dry. Test out your stamp.mDip your stamp in your paint and place it on your scrap pieces of paper. Then cut these pieces of paper and lay them out on your wall to get a visual of your wallpaper design. Feel free to tape them on the wall to keep them in place.
Another tip is to tape one of the scrap pieces of paper (with the 3 lines design) on the other side of the cardboard, so you can align it perfectly when you stamp the wall.
Step 4: Smooth It Out!
Smooth out your print with a paintbrush if need be. Once you are done…pat yourself on the back, because you just created the easiest wallpaper ever!! Yay!
Laundry Room Refresh
✓ Wallpaper done!
❏ Now, time to add new items
Ready for some BEFORE + AFTER photos? Warning: My old laundry room is embarrassingly messy. I never liked walking in here, and you can see why!
Makeover Added Items
The Cutest Storage Boxes: It is no surprise that these beautiful storage boxes have 5 stars with great reviews. They are my favorite! It comes in four different sizes! I have 5 of the small ones.
Vases: Mine is out-of-stock, but here are beautiful options that I have as well:

Half Round Pink Vase


Ceramic Trio Vases
Sage Smudge Stick (my favorite variety pack!)

Watering Can 1, Watering Can 2, Watering Can 3, Watering Can 4
Pampas, Pampas (I wish I got these instead)
Beverage Dispenser that holds the laundry detergent (mine is sold out): Dispenser 1, Dispenser 2, Dispenser 3
Eye Mirror 1
,
Eye Mirror 2
Wool Dryer Balls (great laundry eco-friendly swap and saves you money! I simply add 2-4 drops of essential oils on them and then throw them in the dryer.)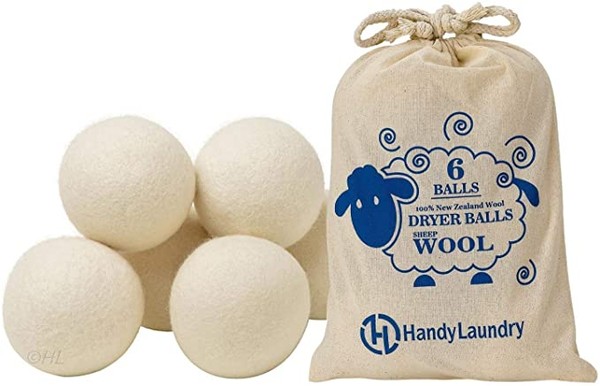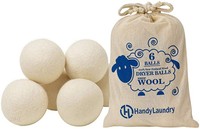 3 Piece Seagrass Baskets: I have two sets of these! I love them.
I hope you enjoyed my mini laundry room makeover! What was your favorite thing about this laundry room makeover?!
PIN IT on PINTEREST
Hi there! As a mom, my family inspires me to make the world a better place. The best way I know how is to simplify sustainable living for everyone. I do this by sharing eco-friendly swaps (eco swaps), upcycled crafts and DIYs with scrap wood, scrap vinyl, and even, second-hand furniture from Facebook Marketplace!
Transforming scraps and leftovers into something new is my kind of thing!
Sustainable living can be simple. Let me show you my favorite sustainable tips and hacks that help you, your family, and the environment!
Disclosure: Some of the links below are affiliated. My blog may earn a small commission. Thank you for supporting the brands and products that I truly love! who are making the world a better place!