What? Really? This is a thing?? YES! Breastmilk Jewelry is totally a thing. And I am all for it. Did you know that this existed?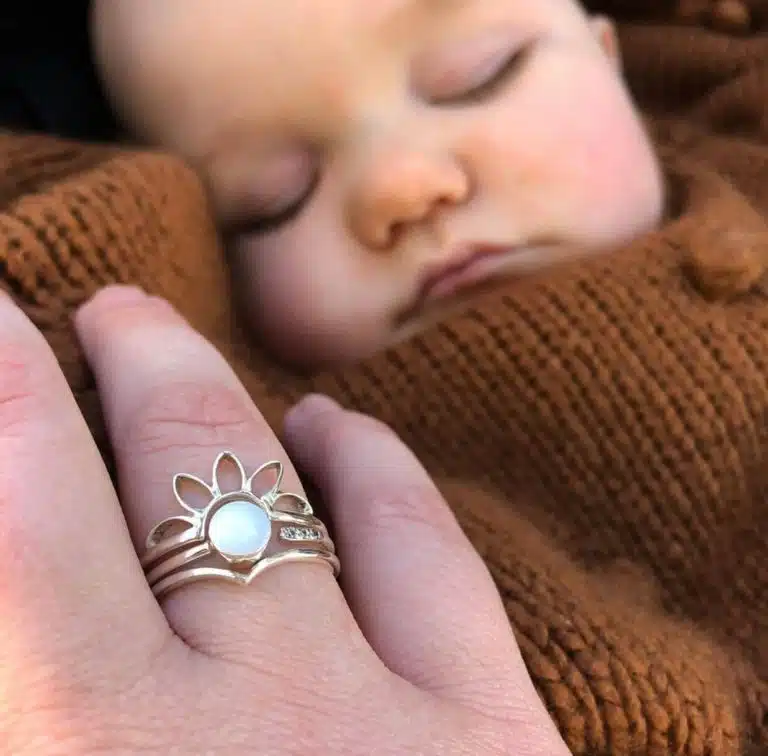 I decided to write about breastmilk jewelry after discovering that many people did not know that breastmilk jewelry existed through a poll on my Instagram stories. Surprisingly, 80% of my followers on Instagram had no idea! And about 75% of my followers are moms!
Additionally, I did get some people commenting that the idea of breastmilk jewelry is "kind of weird." Which is totally understandable, especially if you have not had your own breastfeeding journey. It even took my husband some time to wrap his head around the concept, but after I spoke to him about how sentimental it is to me, he is now gifting me some breastmilk jewelry pieces for Mother's Day! He now understands the sentimental aspect of it.
I am so excited to receive my own piece of breastmilk jewelry! For weeks, I have been looking around online via Google, Instagram, etc. for the best breastmilk jewelry shops and I am happy to share…
The Best 6 Breastmilk Jewelry Shops!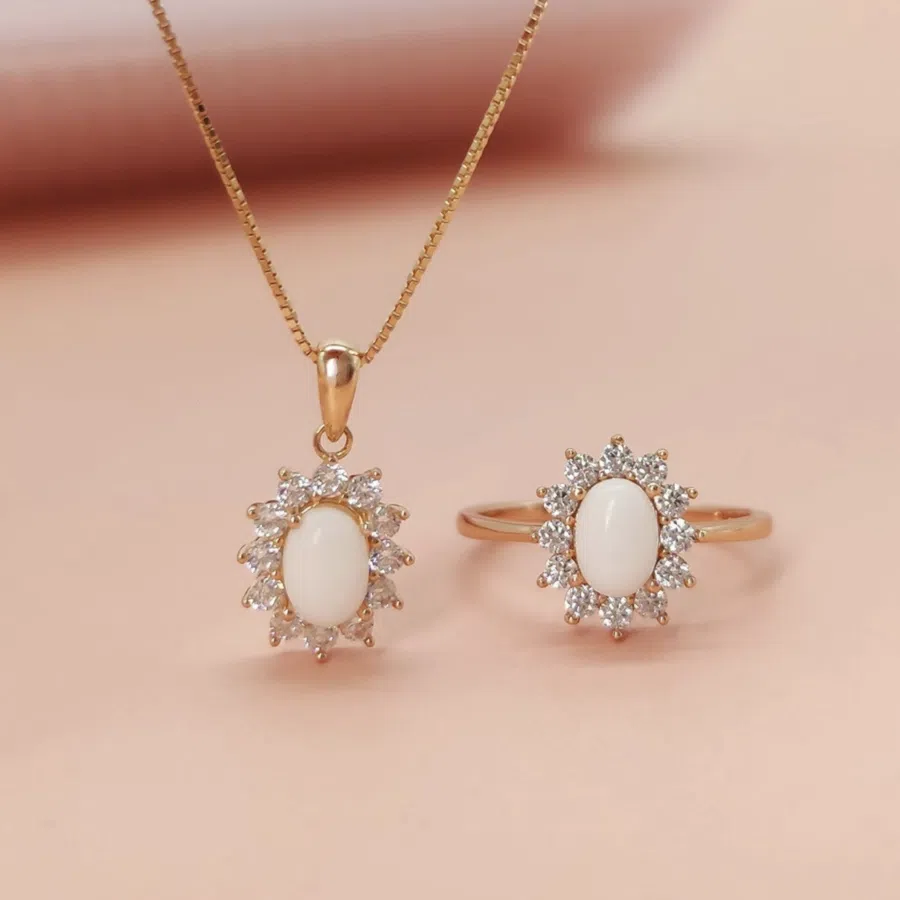 "When I envisioned my breast feeding journey, I always imagined that it would just come naturally to me. That was not the case. Breastfeeding is hard. For Mother's Day this year my husband got me a ring and necklace made with my breast milk. It symbolizes every tear and every beautiful intimate moment I have had with my 3 kids. I fought so hard to get to where I am today and so thankful I have the ability to produce, even if it's not how I hoped it would be."
– Brittany from @brittanynwest
PROMO CODE: TIFFANIE10 | Get 10% off on orders over $55
You know when you talk to someone and you instantly want to be their best friend?! This is how I feel about this mama who is the rockstar behind Preservation Creations. She has so much heart and love that her goal is to make it affordable for moms to have a piece of their journey preserved forever. I am so happy to be receiving a beautiful necklace from her, which I will share when it is delivered! Keep an eye out on my Instagram!
"After breastfeeding 5 different children, each with various challenges along the way, this is a keepsake I wanted to have as I round out that chapter of my life. It is a physical reminder that I've persevered through many challenges. Not all of those are breastfeeding related, but when I see this ring, it symbolizes for me all those exhausting and beautiful baby years. When I feel weak and lost I can look right there on my hand and remember I am strong."
– Sarah from @sarah_grace_legg
"Each day as I put this beautiful breast milk ring on my finger, I am reminded of how strong I am, how determined & persistent I was for all those months, even the times I literally sat in the dark alone at 1 am pumping with tears streaming down my face. I really did give it my absolute all and am grateful for the time that we did get to share while breastfeeding."
– Sky from @living_the_blessed_life_
"I decided to have breastmilk jewelry made to commemorate my almost 2 years of exclusive pumping. Izzy had trouble latching and was losing weight quickly, so I made the decision to pump. I set 1 year as my goal but made it to 22 months. It was one of the hardest thing I have ever done, and my breastmilk ring reminds me just how strong I can be."
– Melody from @melodyinthemaking
"I wanted to get something for myself (which is rare when you're a mother) that symbolized the journey of exclusively breastfeeding both of my daughters.I had struggles to begin with when nursing my first daughter-low supply, latch issues, horrible cracked nipples, then she become jaundice. I pushed through despite all the struggles and then was able to continue feeding her stress free for 12 months!"
– Ruby from @tinytonkintales
Note to All Moms:
REMEMBER… Whether you are exclusively breastfeeding or breast pumping or supplementing with breastmilk, or whatever it may be…
Your breastfeeding journey is unique. Your journey is beautiful. Never compare your journey with anyone else's. The most important thing to know is that fed is best.
*Disclaimer: I wanted to share these amazing breastmilk jewelry shops AND share other moms' stories to show you that everyone has a different story and breastfeeding journey.
Hi there! As a mom, my family inspires me to make the world a better place. The best way I know how is to simplify sustainable living for everyone. I do this by sharing eco-friendly swaps (eco swaps), upcycled crafts and DIYs with scrap wood, scrap vinyl, and even, second-hand furniture from Facebook Marketplace!
Transforming scraps and leftovers into something new is my kind of thing!
Sustainable living can be simple. Let me show you my favorite sustainable tips and hacks that help you, your family, and the environment.