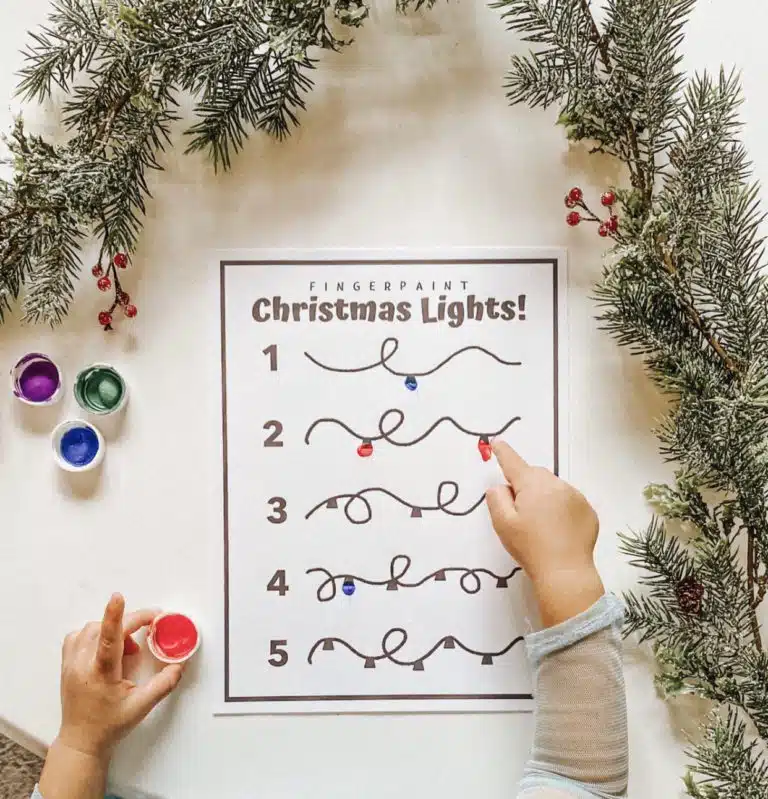 Here is another fun learning activity for the kids!
Did you see our other Christmas Learning Activity?
If not, go check out COUNT THE ORNAMENTS and print the printable for free!
My daughter, Tenley, is currently 3 years old and just started preschool. She loves it and is currently learning numbers.
I decided to create this printable for her during her Christmas break when school wasn't in session so she can continue to learn 🙂
I hope you and your toddler enjoys this too!
• What do I need for this activity? •
▷ Washable Paint!
(trust me, you will want the washable kind with toddlers!)
• FREE PRINTABLE! •
click photo below to print out
Fingerpaint Christmas Lights!
↡ ↡ ↡
Fingerpaint Lights Christmas
Learning Numbers Activity
Want another fun Christmas activity?!
We also love to do Count the Ornaments activity!
↡ ↡ ↡
[ CLICK HERE ]
for the free printable:
Count the Ornaments!
If you and your kids are doing these activities be sure to tag me on Instagram at @tiffanie.anne. I would love to see them and share it!
Merry Christmas!
🎄 🎄 🎄
↡ ↡ PIN IT on PINTEREST ↡ ↡